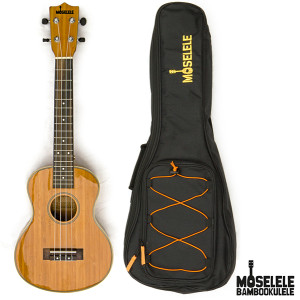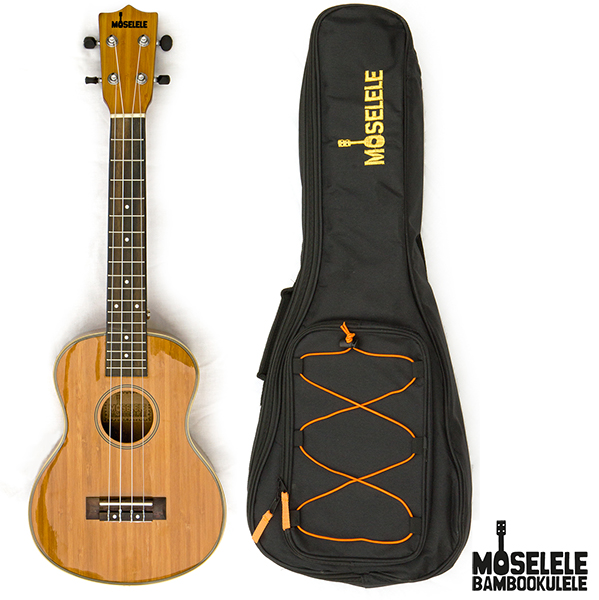 We're very sorry to have to say that we are bringing the production of Moselele Bambookeles to an end. It's been a strange and bizarre four years but we've reached the conclusion that since the vote to leave the EU, and the collapse of the pound, it just isn't viable to make them anymore.
It's been a hard year, we tried to just cover the change in costs for six months but as a small ukulele group, we weren't really making much in the way of profits to start with so it meant we were selling ukuleles at a slight loss. We also tried putting up the price slightly but have learned that whilst people will pay £65 for an outrageously good value ukulele, they won't pay £75.
We're really proud of what we managed to achieve in the last four years. From a little experiment to see if we could get some high-quality ukuleles, made from sustainable woods, it was surprising to see how quickly things grew. The original plan was to design and build 50 ukuleles and see what happened. Since that point, we have sold over 7500 to every part of the world.
We succeeded in doing out what we set out to do, proving that you can start out on a decent instrument, that will stay in tune and won't cost the earth. What we didn't set out to do was create a brand that has turned out to be really credible. That's been a happy bonus.
It's also been four years where we have learned a lot about the ukulele world. As a group in Birmingham, we didn't really have a clue that there was a wider ukulele world. We set up our group to do what we wanted to do so had no idea that there was a whole world of men wearing hats playing songs we'd never heard of. The Bambookelele brought us into this strange world and we ended up meeting some great people who have helped us immeasurably.
I'd especially like to thank Barry from Gotaukulele, I think it's fair to say that his review propelled a strange little plan into an international business. Also, Mary from GNUF who has been constantly supportive and introduced us to the frankly bizarre world of Ukulele Festivals.
Also a big thank you to all of you that have bought ukuleles from us. We've been touched by the emails we've got from people, from all over the world. As well as meeting people at festivals playing our ukuleles. You made all of this happen.
Although this part of Moselele is coming to an end that doesn't have any effect on us as a club. We'll still meet in The Prince of Wales twice a month and we'll still be knocking out a night that is unlike any other ukulele group in the UK. You're all still welcome to come along and play proper songs with us.
Whilst we are bringing production to an end we still have Bambookeleles left. Just not that many of them. You can find them in our shop and on Amazon, but when they're gone, they're gone.
Thanks, everyone, we will now return to our ukulele shed and concentrate on impractical songs.