July 8, 2012 | Posted in:Gig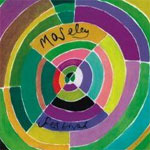 I've been very slack at updating this site which means I completely forgot to tell people we were playing at the Moseley Street Festival, yesterday. We had a great time and hopefully the people watching did as well.
It is far from the last thing we are doing this year. On Thursday (12th) we'll be having a good old sing-a-long at the Prince of Wales. This will pretty well exactly the same as what we do normally in the back room but we'll be in the garden. We're also encouraging everyone to come along and join in. We'll have all the words written down for you so just turn up and help us kill a very long list of your favourite songs.