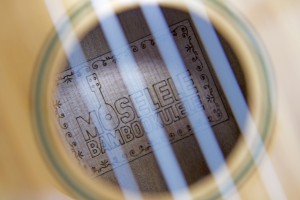 We've put together a database of all of the songs that are in our different books. There are over 600 songs in here. 90% of them have been worked out by us from scratch. That means there will be songs in here that you will not find anywhere else. We also make sure that songs are in the original key and follow the structure of the original as closely as possible. As a group we focus on more recent songs, you will not find standard ukulele group songs in here.
You can search on any field using the search box at the top. Difficulty is scored with 1 being the easiest and 5 being the most difficult. To be honest the difficulty is a bit made up and not that consistent. If you want to filter the results by difficulty or book number use the two boxes above the table. You will see all of the filters you've added listed beneath the filter box. To remove a filter just click on it. You can also filter individual columns by entering text into the bottom row.
To see a song, click on the song title you will be taken to the PDF for that song. It was quite a laborious process matching up PDFs with song titles so if you notice any mistakes let us know.