We're very excited that Moseley Festival is coming up really quickly. We love Moseley Festival as they were the first people to ask us to play a gig for them, even more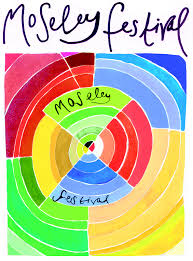 strange than that they've asked us to come back every year since. We've had quite a lot of time off gigging recently but we had to do this as it is our favourite gig of the year.
Which is a roundabout way of telling you that we'll be playing on the Village Green this Saturday (4th July) at 12:00pm.
Come along and see us, we've got new songs that are even more inappropriate than the last ones.
As it is Moseley Festival we'll also be hosting our Summer Sing-a-long at the Prince of Wales on Thursday 9th July (8:00pm). This is always an excellent night. We give you the words and we play along whilst you sing-a-long. We keep on going until they call the police. We start at 8 but I'd get there early as this fills up really quickly.
We've got loads of new songs in a sing-a-long book, you can have a sneaky peek here.
It's going to be a busy week but we hope you can come down on both days.