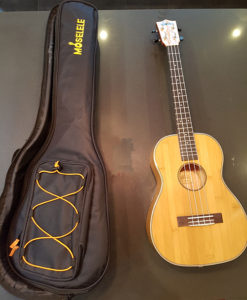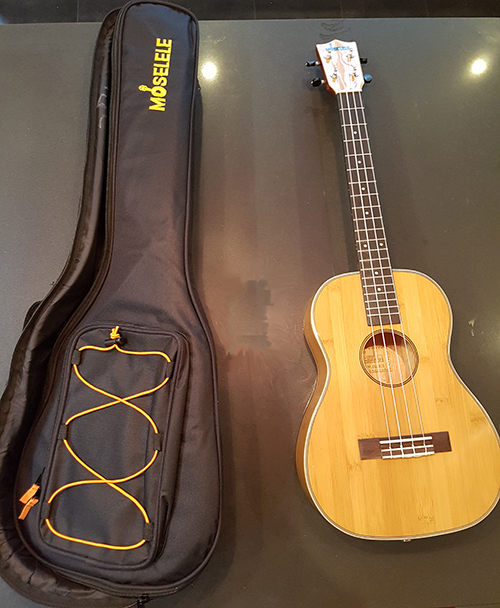 We're really pleased to say that we, at last, have a Baritone size ukulele for sale. It is based on our existing Bambookulele but, as you would expect, much bigger. It's got a good bit of weight to it so you could probably use it as weapon or a tool for creating beautiful music. It comes with a gig bag, which is also big, and we're going to be selling it at £106. We did want to get it under £100 but the exchange rate is killing us at the moment. Ignore that, you only live once, £99 and it's yours. Yes, the exchange rate is still killing us but we might as well go out in style.
It's a lovely instrument, you should buy one.
It's got all the things you would expect from one of our ukes:-
Bamboo Body
Mahogany Neck
Rosewood Fingerboard
Aquila Strings
Looks Nice
Strap button
We're selling them through our own site and via Amazon and they are available now.
Oh, you should note that these are Baritone size but are strung gCEA as you would expect with a smaller ukulele.