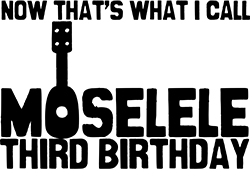 When we all got together for our first meeting in the Moseley CDT, drinking tea and eating biscuits I bet none of us thought this would all still be going three years later. Well it is still going and seems to show no signs of stopping.
This Thursday we hope you can come and join us to have a special evening playing all those songs that have meant a lot to us over the years. Be it songs that people told  us we could never play in front of other people, or even songs none of us thought we'd ever be able to play.
We've put together a list of all the most important songs and we're going to try and get through all of them. 
It seems that in the last three years we've learned about 200 songs, we've played more gigs than seemed advisable and, most importantly we've met a ridiculous amount of really nice people.
Thanks  to everyone who has ever come along and hopefully we'll see you on Thursday.