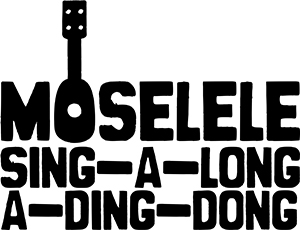 We're still in Moseley Festival so this Thursday (the 18th) we'll be hosting our world famous sing-a-long at The Prince of Wales.
We really like playing a vast range of songs and we realise that it's much more fun taking part than watching us. That means we want you to come along and help us sing for three hours.
It's a bit like the blitz, except no bombs and no songs about the war. We've carefully selected a ranged of songs that are perfectly suited to being yelled at the top of your voice. You know when you go along to karaoke and you've always wanted to sing Total Eclipse of the Heart but didn't want to look an idiot? Well come to the Prince and we'll all look like idiots at the same time.
We'll provide all the words for you, so if you're  not overly familiar with our peculiar fascination with 80s pop and soft rock ballads you can just read along lustily. To be honest that's exactly what  we'll be doing.
We'll be starting at 8:00pm and we'll just carry on until they make us stop.
Special treats we have in store include:-
Summer of '69 – Bryan Adams
London Calling – The Clash
Africa – Toto
Psycho Killer – Talking Heads
Sweet Child O'Mine – Guns 'N Roses
Back for Good – Take That
Don't Stop Believing – Journey
All Night Long – Lionel Richie
Here We Go Again – Whitesnake
Total Eclipse of the Heart – Bonnie Tyler
Mr Brightside – The Killers
Mr Blue Sky – ELO
Doesn't that sound basically awesome?