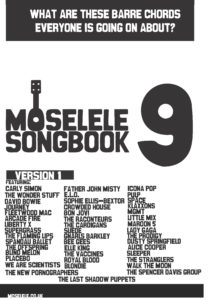 We've made another book of songs. We're calling it Book 9. It follows any of themes of Books 1-8. It has songs arranged for ukulele with some songs being slightly harder than others.
You can find the book on Book 9 page or you can get access to any of the songs by looking them up in the database.
As always there is a Spotify playlist with all of the songs for you to play along with at home.
We noticed, noticed looking back on our other books, that we had really overdone the 80s. This year we've tried to focus on songs from 1990 onwards. There are a few older ones in there but not many.
We hope you enjoy playing songs from the book and please share with other people.