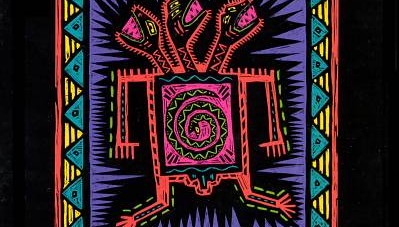 October 19, 2015 | Posted in Other, Songs | By Daz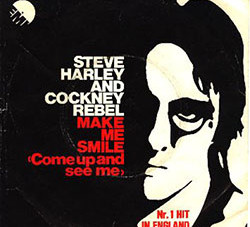 October 12, 2015 | Posted in Other, Songs | By Daz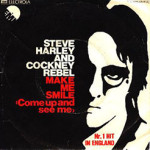 The song is (surprisingly) 40 years old (released 1975) and its popularity has endured, it has a great 'good time' feel to it, despite its origins.
It was written in response to 3 members of the band walking out on Steve Harley in a dispute over writing songs for a 3rd album, only the drummer 'staying put'. Harley was upset at what he thought was the ruining of a great working band (for only metal, what a bore)
Playing it with Moselele is fun, the quirky introduction and the few quite long pauses in the song are unusual in a pop song, but everyone seems to know instinctively how long the pauses are to be. (even when they are sometimes extended!) It is a song that I feel Moselele does superbly, and an audience really enjoys.
The timings and arrangements just work, some of the band singing the backing vocals without any sense of being assigned to the role, and it always finishes spot on, it is such a great song to play I always feel I could go on for a few verses more.
John
You can have a go at playing this yourself by looking at the chords or you can listen to us destroy it via Soundcloud
October 5, 2015 | Posted in Other, Songs | By Daz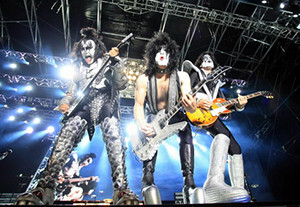 My favourite is from one of the first LP's I had, you could call it a gift from my brother in law but the truth is he wanted rid of it. Why, I can't imagine. The song is track 1 one on side 1. It starts with a breakfast news bulletin on the radio announcing a car crash the night before……this is also the song that broke my Dansette through the raw power of electric guitars, the middle eight a bridge too far for the last flakes of crumbling solder on the corroded pickup…..it can be none other than Detroit Rock City. C'mon! And as the line says, it comes on strong.
That C5 chord at the start is a Proper Power Chord, octave C and doubled up G. The doubled up G rings through into the Eb chord that follows, and that drone drives the thing along. Enter Sandman starts the same way but then it just gets silly, instead of hitting the road.
Mind you, if Kiss were European and hitting 95 km/h, well that'd be different. So the arrangement is spot on, everybody gets going, body parts move in time to a simple rhythm and we get to sing in shouty voices. Perfect. One last thing, the Dansette was already done for really, the motor burned out and the turntable buckled. It's now resting in the great record hop in the sky that some call Lifford Lane.
Tim
You can have a go at playing this yourself by looking at the chords, unfortunately you can't listen to us having a go at it. It's odd we play it every week but don't have a copy of it anywhere. We'll work on that.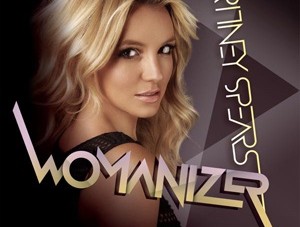 September 28, 2015 | Posted in Other, Songs | By Daz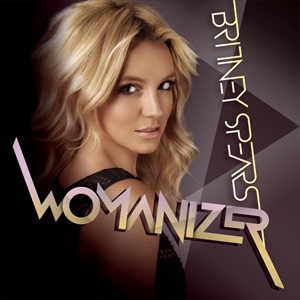 Leave Britney Alone
The song which is guaranteed to put a smile on my face, particularly in the legendary third hour of Thursday Moselele nights, is Womanizer by Britney Spears.
I'm not ashamed. I will come straight out and say that I'm probably not a massive Britney fan. I didn't know the song at all before it appeared in Book 5 (thanks Sarah). So as with all unknown songs it was a case of listening repeatedly until it becomes a horrific earworm, strumming along and trying to work it out.
It was awful. Really terrible.
But then. We tried it in a group. It was still awful… but it was fun. And perhaps there was a sliver of hope that maybe with persistence we could get there.
So we tried and tried and added some more beer and tried again. And now, it works. It's significantly more robust in style than the original. It occasionally deviates Wurzels-style into a West Country Wummenizuur, which has the unfortunate effect of making Chris Downing collapse in hysterics. But it's definitely one of the songs that makes everyone happy and that, for me, is what makes Moselele so much fun.
Mark Scourse
You can have a go at playing this yourself by looking at the chords or you can listen to us banging away at it via Soundcloud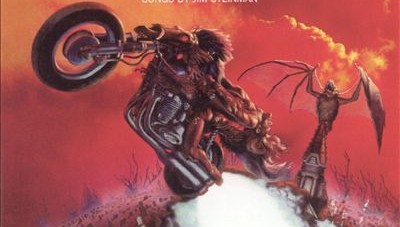 September 17, 2015 | Posted in Other, Songbook, Songs | By Daz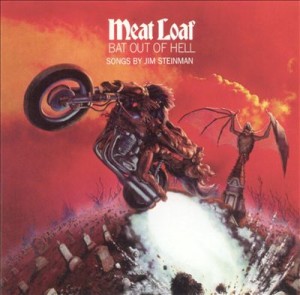 I've been meaning to do this for ages but I thought it would be interesting to look at the favourite songs that people play at Moselele and why they like them. To start off, my guilty pleasure is Bat Out of Hell by Meatloaf. Not because it's a great song (epic might be more appropriate than great) but because it is a song that we worked really hard to get it to work. Before we were putting together Songbook 3 I spent a lot of time thinking about what would be the most ridiculous songs that we could try out on a ukulele.
I had a long list of rock ballads but in the back of my mind there was always Bat Out of Hell. It's the epitome of pompous rock and at nearly ten minutes long is just an unreasonable ask for a group of people on tiny guitars. I mentioned this to one of the people at Moselele and he just went away and worked it out, we then never saw him again. Thanks Paul, wherever you may be these days.
When we first sat down and had a go at it we just couldn't make it work. It was too close to the original and I think it's fair to say that everyone had a very different recollection of how it went. It actually ended up sitting in Songbook 3 for nearly a year largely ignored. That always bothered me and I knew that if we could ever sort it out so we could play it at a gig then it would be one of the greatest moments of my life.
We ended up getting a small group of people together and simplifying it a bit, but also properly practising outside of our Prince of Wales sessions. Eventually we got it to work, it was one of the greatest moments of my life.
I love playing this because it's got complicated parts that are actually quite easy once you see how they fit together. More importantly I love playing this because there's always a moment after the first verse where everyone comes together and channels Meatloaf (Meatloaf isn't dead).
You can listen to us having a go at it here. It's shambolic but it's fun. You can also download the chords and have a go yourself.
Have you got a favourite song that you love playing and want to tell people why?
Daz
Moselele
October 30, 2011 | Posted in Meeting, Songbook, Songs | By Daz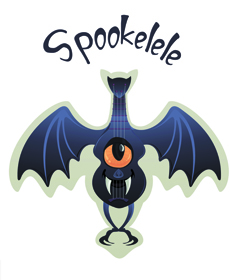 It's Halloween, whooooo.
As a special Halloween treat, this Thursday (3rd November) will be the first Spookelele. We have a new song book of creepy songs (songs with a tenuous link to the occult). As quite a few of these are completely new I recommend printing it out at you earliest convenience and having a go at them.
Dressing up in Halloween costumes will be positively encouraged, as will sweets. There should be lots of sweets.
If, by any chance you are not familiar with the songs in the book you can listen to them on this dedicated Spotify playlist.
I've noticed  that Spotify are becoming quite irritating with their insistence of linking into Facebook at every opportunity to to help people avoiding it I've also created a playlist of the new songs in YouTube.
I hope you can make it.
July 18, 2011 | Posted in Meeting, Songbook, Songs | By Daz
After the breakneck pace  of the Moseley Festival it will be nice to get back to our usual rotation of twice monthly meetings. This month it will be good to try and finish off the last few songs that we've never tried in song book two. Yes, that means finally tackling Here I Go Again and Rebel Yell.
We will be upstairs at Patrick Kavanagh's from 8:00pm. If you can grab a songbook then please do as we're very low on spares at the moment.
It would be good to familiarise yourself with those last few songs.
January 3, 2011 | Posted in Meeting, Songbook, Songs | By Daz
It's the New Year and no doubt people have got new Ukuleles and not much idea what to do with them.
I'ts taken sometime but we thought we should do something special for the New Year.
We'll be at Patrick Kavanagh's at 8:00pm on Thursday 6th January.
Upstairs from 8:00pm
October 18, 2010 | Posted in Meeting, Songbook, Songs | By Daz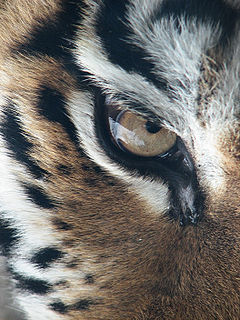 Apparently the first meeting of October went really well. I wouldn't know as I wasn't there, I did have a good excuse as I'd just got married and went on my Honeymoon instead.
To celebrate I've finally got round to adding the new songs to the songbook that I've been going on about for ages. I think we're pretty competent at most of the older ones so it'll be good to try something new. All of the new songs have got a focus to them. We're quite aware that our repertoire is quite dated. To that end we've been trying to make sure that we only add songs that are a little more current. I think it's fair to say that when you look at our new line up you'd have to say I have singularly failed to achieve anything even remotely like recent. In fact only one song wasn't released in the '70s.
Having said that they are all good songs. Though I'm somewhat wary about Total Eclipse of the Heart as it looks quite hard.
You can download the songbook from here; I seem to be having a few problems with Spotify  but will add songs to the playlist once it decides to get working again.
The only contemporary song is the Black Kids – I'm Not Going to Teach Your….. If you don't know it then watch the Youtube video below. It's a good song seemingly made for the Ukulele and allows us to shout numbers. Let's give it a go.
Other than that it is your standard fair of middle of the road rock classics (ish).
So we will be upstairs at Pat  Kav's (The corner of Woodbridge Road and Trafalgar Road Moseley) from 8:00pm this Thursday (upstairs).
See you there.
Total Eclipse of the Heart – Bonnie Tyler

Black Kids – I'm Not Gonna Teach Your Boyfriend How To Dance With You

Rocket Man – Elton John

Happy Together -The Turtles

Eye of the Tiger – Survivor

June 29, 2010 | Posted in Meeting, Songs | By Daz
When I said we wouldn't add any more songs it was a lie.
We've added more songs in anticipation of our exciting next meeting on the 1st July (this Thursday). It's all about getting ready for the Moseley Festival.
As it is the Festival we thought that it would be interestingly irrelevant to add Everyday by Buddy Holly
..and You Shook Me All Night Long by AC/DC
Neither of which have anything to do with each other or festivals. They are, of course in the Songbook. I've also got rid of some of the more obvious errors from the song book.
You might also have noticed in B13 Magazine that we are listed for Wednesday the 8th. We prefer to think this is some sort of innocent mistake rather than a blatant lie. We've got upstairs at Kavanagh's booked for Thursday the 8th. Don't turn up a day early or we won't be there.  This does mean that both meetings in July will be on consecutive weeks.
That's not a problem is it?