October 30, 2011 | Posted in Meeting, Songbook, Songs | By Daz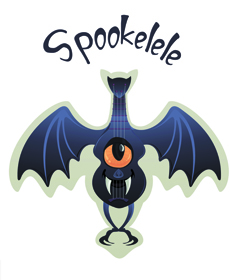 It's Halloween, whooooo.
As a special Halloween treat, this Thursday (3rd November) will be the first Spookelele. We have a new song book of creepy songs (songs with a tenuous link to the occult). As quite a few of these are completely new I recommend printing it out at you earliest convenience and having a go at them.
Dressing up in Halloween costumes will be positively encouraged, as will sweets. There should be lots of sweets.
If, by any chance you are not familiar with the songs in the book you can listen to them on this dedicated Spotify playlist.
I've noticed  that Spotify are becoming quite irritating with their insistence of linking into Facebook at every opportunity to to help people avoiding it I've also created a playlist of the new songs in YouTube.
I hope you can make it.
July 18, 2011 | Posted in Meeting, Songbook, Songs | By Daz
After the breakneck pace  of the Moseley Festival it will be nice to get back to our usual rotation of twice monthly meetings. This month it will be good to try and finish off the last few songs that we've never tried in song book two. Yes, that means finally tackling Here I Go Again and Rebel Yell.
We will be upstairs at Patrick Kavanagh's from 8:00pm. If you can grab a songbook then please do as we're very low on spares at the moment.
It would be good to familiarise yourself with those last few songs.
January 3, 2011 | Posted in Meeting, Songbook, Songs | By Daz
It's the New Year and no doubt people have got new Ukuleles and not much idea what to do with them.
I'ts taken sometime but we thought we should do something special for the New Year.
We'll be at Patrick Kavanagh's at 8:00pm on Thursday 6th January.
Upstairs from 8:00pm
October 18, 2010 | Posted in Meeting, Songbook, Songs | By Daz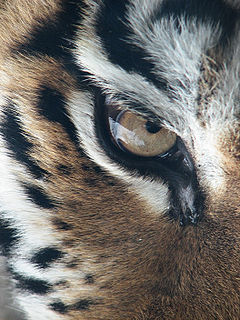 Apparently the first meeting of October went really well. I wouldn't know as I wasn't there, I did have a good excuse as I'd just got married and went on my Honeymoon instead.
To celebrate I've finally got round to adding the new songs to the songbook that I've been going on about for ages. I think we're pretty competent at most of the older ones so it'll be good to try something new. All of the new songs have got a focus to them. We're quite aware that our repertoire is quite dated. To that end we've been trying to make sure that we only add songs that are a little more current. I think it's fair to say that when you look at our new line up you'd have to say I have singularly failed to achieve anything even remotely like recent. In fact only one song wasn't released in the '70s.
Having said that they are all good songs. Though I'm somewhat wary about Total Eclipse of the Heart as it looks quite hard.
You can download the songbook from here; I seem to be having a few problems with Spotify  but will add songs to the playlist once it decides to get working again.
The only contemporary song is the Black Kids – I'm Not Going to Teach Your….. If you don't know it then watch the Youtube video below. It's a good song seemingly made for the Ukulele and allows us to shout numbers. Let's give it a go.
Other than that it is your standard fair of middle of the road rock classics (ish).
So we will be upstairs at Pat  Kav's (The corner of Woodbridge Road and Trafalgar Road Moseley) from 8:00pm this Thursday (upstairs).
See you there.
Total Eclipse of the Heart – Bonnie Tyler

Black Kids – I'm Not Gonna Teach Your Boyfriend How To Dance With You

Rocket Man – Elton John

Happy Together -The Turtles

Eye of the Tiger – Survivor

June 29, 2010 | Posted in Meeting, Songs | By Daz
When I said we wouldn't add any more songs it was a lie.
We've added more songs in anticipation of our exciting next meeting on the 1st July (this Thursday). It's all about getting ready for the Moseley Festival.
As it is the Festival we thought that it would be interestingly irrelevant to add Everyday by Buddy Holly
..and You Shook Me All Night Long by AC/DC
Neither of which have anything to do with each other or festivals. They are, of course in the Songbook. I've also got rid of some of the more obvious errors from the song book.
You might also have noticed in B13 Magazine that we are listed for Wednesday the 8th. We prefer to think this is some sort of innocent mistake rather than a blatant lie. We've got upstairs at Kavanagh's booked for Thursday the 8th. Don't turn up a day early or we won't be there.  This does mean that both meetings in July will be on consecutive weeks.
That's not a problem is it?
May 31, 2010 | Posted in Meeting, Songbook, Songs | By Daz
It's very nearly Thursday, the 3rd, and that means it is our third meeting.
Once again it will be at 8:00pm at The Patrick Kavanagh.
I've updated the Songbook with more songs.  We've got quite a few now so I think it might be an idea to work on the ones in the book rather than adding to it each month. We have more than enough to be getting on with.
So, this month I have added.
Sweet Home Alabama by Lynyrd Skynyrd.
Urban Spaceman – Bonzo Dog Doo-Dah Band
Paint it Black – The Rolling Stones
Only You – Yazoo
True Spandau Ballet
March 29, 2010 | Posted in Songbook, Songs | By Daz
Giddy with excitement at the prospect of the very first meeting on Thursday and with a definite feeling of Spring in the air I've added another song to the Songbook.
Many people have been asking me for songs that involve a lot of C chords. Although this has an F and a G thrown in it does use C a lot.
It's also a song that absolutely everyone knows.
So my I present Walking on Sunshine as stolen from I Love Fizzy Pop?
So either look at the link above or download another version of the Songbook and be amazed at how it is one page longer.
January 13, 2010 | Posted in Songs | By Daz
Poptastic.
January 13, 2010 | Posted in Songs | By Daz
Old but good.
January 13, 2010 | Posted in Songs | By Daz
Everyone knows this one.