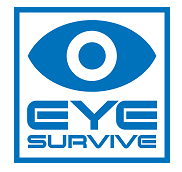 May 26, 2015 | Posted in Other | By Daz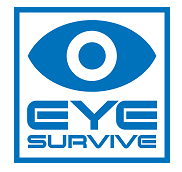 On Saturday (30th) it will be the second Eye Survive Spring Fair. This takes place at All Saints Church Kings Heath. We had great fun busking at this last year, on what was one of the hottest days ever. Unfortunately we're not able to get enough people together to play this year but it's entirely possible that could make it an even better day out.
Eye Survive is raising money for treatment for ocular melanoma, for both Iain and others that have this rare sort of cancer. That's a good cause.
Saturday's Fair promises everything from food to live music by way of stalls and even the chance to beat Iain at chess. You won't beat him, he's very good at it, but it's worth a go. It all starts at 10am, so go along and help raise some cash.
If you want to read more about Iain's story then there was something in B13 Magazine back in February. Nip over there and read it.
May 18, 2015 | Posted in Other | By Daz
This Saturday we're excited that we're going all the way up north to the Grand Northern Ukulele Festival. We really enjoyed it last  year and hope that any of you that have bought Moselele Bambookuleles will come and say hello, we'll even give you a free badge.
If, on the other hand, you've  always wanted to buy Moselele Ukulele then you're in luck. We're taking loads of them with us and we'll exchange them for hard  cash.
We've also popped a Soprano Uke in the raffle box. We have no idea how the raffle works but if it follows the universal law of raffles you buy a ticket and fate itself will decide if you get a free uke.
Anyway come and see us and look out for the free stuff.

January 14, 2015 | Posted in Other | By Daz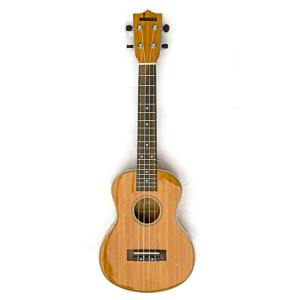 One of the things that just about everyone I meet says to me is "they play ukuleles in schools these days don't they?". To which I always reply, "apparently". Leaving aside that thrilling insight into my conversational skills it did get me thinking about the role of music in schools and how ukuleles can help. Having played musical instruments for most of my life I've probably become quite immune to the extra little benefits playing music gives you. Leaving aside the general accomplishment of learning a new skill there is also the very real social benefit of not only getting to meet new people but also getting to create something with people.
It's only  since been actively involved with our ukulele group that I've been able to sit and watch the pleasure people can get from achieving something they thought impossible. The ukulele adds, I think, two benefits to this. Learning to play an instrument but also letting people take part in communal singing without the fear of judgement.
These two benefits are clearly very transferable into schools. Though schools obviously know this because everyone I meet tells me that they play ukuleles in schools these days.
We'd like to get involved. We know that we have ukuleles that are very good to start learning with, we meet people every day that tell us this. We'd like to see how we can work with schools to not only give them access to our ukuleles but also to give them songs that their kids want to play. We have a fairly vast song list now and we've been trying to make it as contemporary as possible. We also have the skills to work out songs that we might not have.
So we're looking for a school or even schools that would be willing to invest in a box of our Soprano Ukuleles (10 per box) which we'd discount to £600 plus delivery. These would come with the gig bags as I think in a school environment they might get knocked about. This would normally retail for £750.
We also want to work with the individual school to put together a book of 10 songs that their kids want to play but also vary in difficulty, like a lesson.
This is just  an idea at the  moment so I'd be keen to talk to any schools that might be interested in seeing how we can make this work.
If you work in a school, or know someone that does, then let's have a chat daz.wright@moselele.co.uk.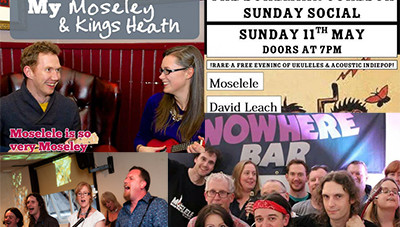 January 7, 2015 | Posted in Other | By Daz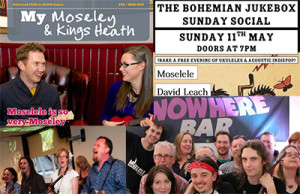 Do you remember 2014? It seems like only a week ago we were celebrating a year that almost exploded with opportunity. For us 2014 was a year we'll remember for a number of reasons. We got to move into a bigger room at the Prince of Wales, so for the first time in quite a while we could play and breathe at the same time.
We put out our 5th book of songs which includes countless songs that have become classics. We played a few weddings. Mainly weddings of Moselele members but that's good as it means they're not embarrassed to be seen with the rest of us in front of their families.
We went into a studio and recorded a song.
This wasn't something we were expecting to do but the chance to try and help Moseley Park and Pool with their lottery bid turned out to be the sort of incentive that we needed. Though getting Gurdan Thomas to write us a decent song helped quite a lot.
We got to the point where we have sold nearly 1000 Moselele Bambookuleles and got to visit the Grand Northern Ukulele Festival where we met loads of nice people. Even some people that have made the effort to travel to Birmingham to play with us.
We had tried to cut down on the number of gigs we did this year as 2013 had been a bit overwhelming. We got to play for some great people at Alfie Bird's, the Bohemian Jukebox, Oxjam Brum and the Nowhere Bar. We also held two sing-a-longs at the Prince of Wales. One as part of the Moseley Festival and our usual Christmas sing-a-long. Both of them turned out to be massive events with hundreds of people turning up and singing louder and better than we ever stood a chance of competing with.
One of the things that we learned last year is that doing so many gigs takes a lot out of people. Although we've always encouraged anyone that's come a long to Moselele to take part in our gigs we did come to a point where we were much too reliant on a few people who know the songs. So we've decided for 2015 that we're going to stop doing gigs and concentrate on our Thursday nights in the Prince. A big thanks to everyone that has booked us in the last few years.
We will continue to do our Summer and Christmas  sing-a-longs.
The next big thing we've got coming up is the release of our sixth book of songs. This book is going to outrageous with a notably inappropriate choice of songs.
If you got a ukulele for Christmas and can't think what to do with it, or if you're a proper musician that wants to join with some communal singing and strumming why not come and join us? We're always desperate for people that can sing. We meet in the Prince of Wales on the 1st and 3rd Thursday of each month. We're in the shed at the back (it's a big shed).
Thanks to everyone who has supported us in 2014, we hope to see you in 2015.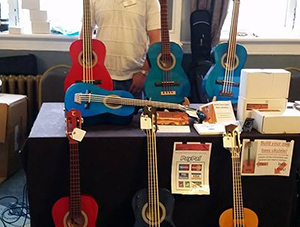 October 9, 2014 | Posted in Other | By Daz
We were at the Grand Northern Ukulele Festival a few weeks ago (we might have mentioned it). Whilst we were there we met Darren from Buzzards Field Basses and we were massively impressed. If you're looking to buy a bass uke or even if you want to buy an acoustic bass then you should look at these.
Darren has taken short scale acoustic guitars and converted them into ukes with his own DIY Bass Kit. You can buy the converted bass off him (for a ridiculously low price) or you can buy the kit and just have a go yourself.
Bass ukes seem to have become really popular over the last few years, mainly because they add a depth to a group that you're not going to get with loads of people banging away on ukes. I bought a Kala uBass when they first came out and they're great, really expensive but great. I've had  a go on one of the Buzzards Field Basses and I genuinely think they're better than the Kala version, they sound better and are more comfortable to play. They're also much cheaper.
Anyway Got A Ukulele did a review of them and it's worth watching if you're in the market for a bass. Actually it's worth watching if you're just inspired to have a go at making one yourself.
October 1, 2014 | Posted in Other, People | By Ian
Tom's been to the dentist today. He can't really talk properly at the moment and we strongly suspect he is still a bit giddy from the anaesthetic. We asked him to sing us a song and he obliged.
Quite why he chose Rawhide, we're not sure. It's not in our repertoire.
He then took requests.
Britney Spears' Womaniser never sounded like this before.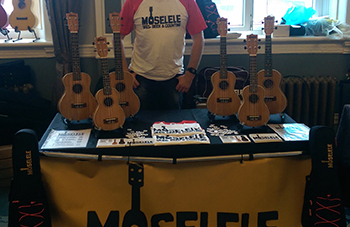 September 15, 2014 | Posted in Other | By Daz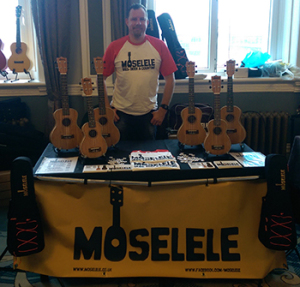 We made it all the way up to Huddersfield this weekend for the Grand Northern Ukulele Festival and had a fantastic time. We were a bit trepidant about taking our Bambookuleles out to meet the public. Over the last year lots of people we know have bought them and lots of people have bought them via the Internet but we've never had to stand in front of people and watch their reaction. We also had never done anything like run a stall at a festival so had no idea what were doing or how much stock to take.
Fortunately everyone we met was really friendly and spectacularly positive about what we've been doing to create a decent entry level uke. Some of the festival performers were really encouraging which reassured us that even people who know what they're talking about can get a great sound out of a ukulele largely constructed from grass.
We also got to talk to hundreds of people from groups all across the country to find out how they run things. We also learnt lots of random things like:-
The tax  structure of the Channel Islands
Issues related to Ophthalmology
Great gardens of Wednesbury
The importance of the wolf tone
We learnt a lot.
Most importantly for us we sold everything we took with us which came as a complete surprise to us.
We met a few people that sell uke related things that we reckon you'd all benefit from knowing about so we're planning on putting some blog  posts together about them over the next few weeks.
A big thanks to the festival organisers and everyone who bought a Bambookulele off us or even just talked to us for a bit.
Oh this is odd. We spent a weekend at a festival and didn't see one act, we talked to some of them but didn't see any play. We should probably try harder next time.
September 8, 2014 | Posted in Other | By Daz
We're really excited to be going to the Grand Northern Ukulele Festival in Huddersfield in only five days (13th-14th September). Whilst going along to see the range of people they've got on would be great we're actually going to work. So we'll be there on Saturday and Sunday with a full range of Bambookuleles and other stuff for you to look at and have a go on.
We're also looking forward to meeting all of the people from the around the UK that helped us out with creating our own range of ukuleles. If you've been in touch with us or even bought one in the past please come along and say hello. You might also get a special free gift*
*Free gifts are still being made and it's a bit up in the air whether or not they'll be ready by the weekend.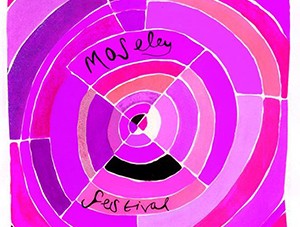 July 4, 2014 | Posted in Other | By Daz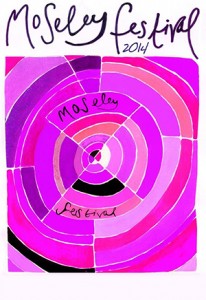 From today the Moseley Festival explodes all over the Village like a……. I don't have a simile, like it did last year. Just like last year we've got loads of things going on so I'm going to list them on here so there is effectively no chance you will miss them.
On Saturday the 5th (tomorrow) we're playing two gigs. One at 2:00pm on  the Village Green (part of the Street Fair) and another one at 3:00pm in the Park. The gig in the Park will have completely DIFFERENT songs so there isn't really an excuse for only coming to one of them. At the 3:00pm gig we'll also be playing our Moseley Park song in front of people for the first time. That isn't to undermine the 2:00pm gig, as we'll also be playing a rare selection of new songs.
That is by no means the best bit. On Thursday the 10th we'll be hosting our annual sing-a-long in the beer garden of The Prince of Wales. This is very similar to our annual Christmas sing-a-long but with no Christmas songs. We'll supply the words and all you have to do is come along and belt out 80s pop classics until we're told to stop.  Yes, we do play ukuleles but we won't make you sit through the usual twee nonsense that ukulele groups usually make you listen to. Anyway you'll be singing along won't you? Really this is a great night, you haven't lived until you've experienced the majesty of the Prince of Wales united in Total Eclipse of the Heart.
We've got the book of songs ready for you so you can have  a practice.
We love the Moseley Festival as it's the only festival  that's organised by volunteers for the people of Moseley. So please come along to the Street Fair tomorrow, our sing-a-long on Thursday and the vast amount of other exciting things that are going on until the 13th July.
June 23, 2014 | Posted in Other | By Daz
A few months ago the lovely people at Moseley Park and Pool asked us if we could help their bid to the National Lottery Heritage Fund with a song about the  park. We were very excited about this as we love the park, we've got to play there a few times and it is the best hidden part of Moseley. Then we had the sinking realisation that we can't write songs. We stand in the street and shout at people, we're not Art Garfunkel, we're not even Paul Simon.
It did occur to us that we do happen to know a really good songwriter so we asked Gurdan Thomas if he could write a song for us. Realising that this was a community emergency Gurdan dropped everything he was doing and wrote us this song.
You can also download it from Soundcloud.
We need to say a big thanks to Rob and John at Highbury Studio who helped us make the song but also all of the Moselele people that gave their time and even video footage.
Thanks