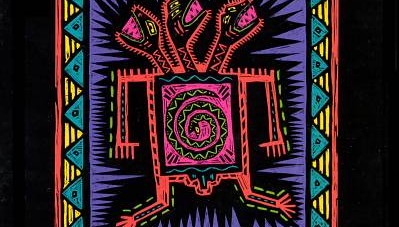 October 19, 2015 | Posted in Other, Songs | By Daz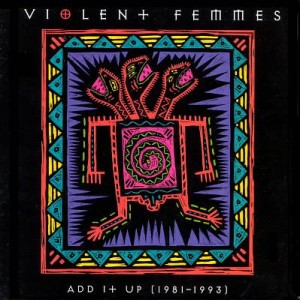 We did the
Rude Food Fiesta
a couple of summer's back. Being asked to perform is always a pleasure, but when we heard from the people organising this gig, Ian felt obliged to go the extra mile and sort out some songs we hadn't played before . . . Some of them were great, some less so and a couple made
it
into
Book 5
.
Add
It
Up
was one of them.
I hadn't heard this song before and knew almost nothing about the band and their other songs. Seeing it for the first time, I was wary – just two chords and even just one chord shape shifted up a couple of frets didn't fill me with much confidence. I enjoy the versatility of the ukulele and how a song with many chords like Space Oddity or Birdhouse In Your Soul become possible through the simplicity of just four strings. This seemed a bit too simple for my liking, too monotonous . . . too easy.
But we went through it. Once.
Once was all we needed – it was sensational. A chorus of voices herald the opening strains of the song in a lazy, unfixed timing. It sounds quite folk-y if you want it to and haven't heard it before. Then a tap of a four-beat to get everyone on tempo, the B B A B chord sequence begins, never to rest until the end. The lyrics are desperate, frustrated, self-deprecating even . . . and they launch from the first line with an angst-ridden question, "Why can't I get just one kiss?". It's raw. Shameful. Brutally honest. The song demands aggression in its delivery until it suddenly breaks down into a muted acceptance and understanding – "I know you got problems, you're not the only one"
Again, pressure builds and emotions flare into an instrumental until a second chance to take stock, share the experience and attempt one final ploy to grasp and reach for a leg of hope. And then, the ultimatum . . . giving you a decision to make. A final moment to take stock . . . a pause in the strumming to deliver the message . . .
. . . and the song reaches its destination by belting out the title repeatedly. It carries on over the final onslaught of the chorus. The pace is frenetic and the energy intoxicating. A final chord measure played tremolo (if you can) before a final single strum chord to cut the song off, pulling the plug to kill it off instantly.
I love it. There's an awesome collaboration when we play this – from the opening a capella where we look around at each other to get the timing right, to the natural rhythm of the strumming pattern that kicks in, the breakdown, the muted strumming, the slow build, the crescendo and yes, alright then, the letting down of the hair and the head-banging! Its utter simplicity allows you the free reign to get drunk on the song's intent and carry you off for the 4 minute journey it takes you.
We've used this song to start many a gig and to finish many a Thursday night. Not many songs fit that category.
Paul
You can play this yourself just by looking at the chords,  or you can listen to us beat it like a dangerous dog via Soundcloud.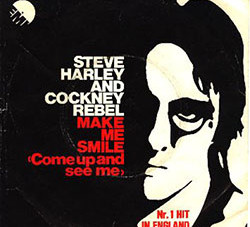 October 12, 2015 | Posted in Other, Songs | By Daz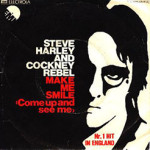 The song is (surprisingly) 40 years old (released 1975) and its popularity has endured, it has a great 'good time' feel to it, despite its origins.
It was written in response to 3 members of the band walking out on Steve Harley in a dispute over writing songs for a 3rd album, only the drummer 'staying put'. Harley was upset at what he thought was the ruining of a great working band (for only metal, what a bore)
Playing it with Moselele is fun, the quirky introduction and the few quite long pauses in the song are unusual in a pop song, but everyone seems to know instinctively how long the pauses are to be. (even when they are sometimes extended!) It is a song that I feel Moselele does superbly, and an audience really enjoys.
The timings and arrangements just work, some of the band singing the backing vocals without any sense of being assigned to the role, and it always finishes spot on, it is such a great song to play I always feel I could go on for a few verses more.
John
You can have a go at playing this yourself by looking at the chords or you can listen to us destroy it via Soundcloud

October 7, 2015 | Posted in Other | By Daz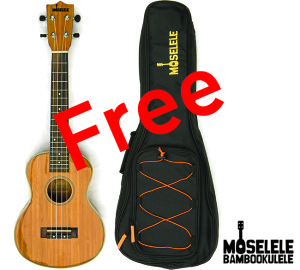 We  were supposed to be at the Grand Southern Ukulele Festival this weekend but unfortunately they won't be having stalls at their first event.
[Edit]I've been informed that GSUF will have stalls after all and we have one if we can get there, I'm not sure we can at this short notice.[/Edit]
Either way we've still got a load of ukuleles we'd bought and we'll still sell them to you at festival prices direct to your home.
We had also got a uke put aside for the customary ukulele raffle, it seems a shame not to use it so one of you can have a Soprano Ukulele with gig  bag for absolutely nothing.
All you need to do is share our post on Facebook and then we'll be able to put your name in the draw. If you look at the number of people that read our Facebook page you'll realise your chances of winning this are very high indeed, this isn't the lottery.

On our shop page you'll see we've knocked off quite a few quid off ukes and gig bags. Where else can you get a uke like this, delivered free, for £55? Nowhere that's where.
But also a big apology to all the people that had got in touch about trying ukes out at GSUF, we're sorry that won't happen. We were looking forward to meeting you and all the other people that had previously bought ukes off us. We've never quite understood it but the Portsmouth and Southampton area is easily the part of the UK that buys the most Ukuleles from us.
October 5, 2015 | Posted in Other, Songs | By Daz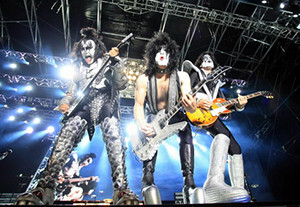 My favourite is from one of the first LP's I had, you could call it a gift from my brother in law but the truth is he wanted rid of it. Why, I can't imagine. The song is track 1 one on side 1. It starts with a breakfast news bulletin on the radio announcing a car crash the night before……this is also the song that broke my Dansette through the raw power of electric guitars, the middle eight a bridge too far for the last flakes of crumbling solder on the corroded pickup…..it can be none other than Detroit Rock City. C'mon! And as the line says, it comes on strong.
That C5 chord at the start is a Proper Power Chord, octave C and doubled up G. The doubled up G rings through into the Eb chord that follows, and that drone drives the thing along. Enter Sandman starts the same way but then it just gets silly, instead of hitting the road.
Mind you, if Kiss were European and hitting 95 km/h, well that'd be different. So the arrangement is spot on, everybody gets going, body parts move in time to a simple rhythm and we get to sing in shouty voices. Perfect. One last thing, the Dansette was already done for really, the motor burned out and the turntable buckled. It's now resting in the great record hop in the sky that some call Lifford Lane.
Tim
You can have a go at playing this yourself by looking at the chords, unfortunately you can't listen to us having a go at it. It's odd we play it every week but don't have a copy of it anywhere. We'll work on that.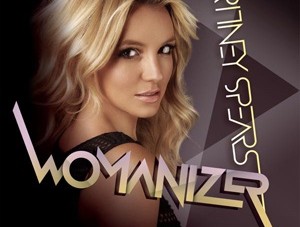 September 28, 2015 | Posted in Other, Songs | By Daz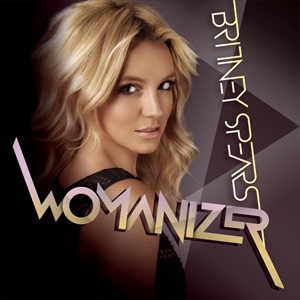 Leave Britney Alone
The song which is guaranteed to put a smile on my face, particularly in the legendary third hour of Thursday Moselele nights, is Womanizer by Britney Spears.
I'm not ashamed. I will come straight out and say that I'm probably not a massive Britney fan. I didn't know the song at all before it appeared in Book 5 (thanks Sarah). So as with all unknown songs it was a case of listening repeatedly until it becomes a horrific earworm, strumming along and trying to work it out.
It was awful. Really terrible.
But then. We tried it in a group. It was still awful… but it was fun. And perhaps there was a sliver of hope that maybe with persistence we could get there.
So we tried and tried and added some more beer and tried again. And now, it works. It's significantly more robust in style than the original. It occasionally deviates Wurzels-style into a West Country Wummenizuur, which has the unfortunate effect of making Chris Downing collapse in hysterics. But it's definitely one of the songs that makes everyone happy and that, for me, is what makes Moselele so much fun.
Mark Scourse
You can have a go at playing this yourself by looking at the chords or you can listen to us banging away at it via Soundcloud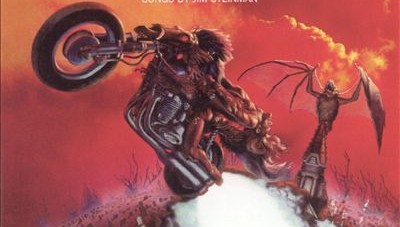 September 17, 2015 | Posted in Other, Songbook, Songs | By Daz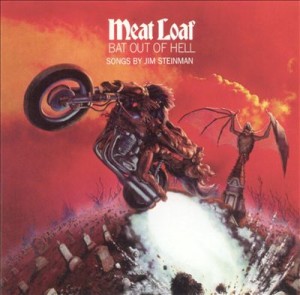 I've been meaning to do this for ages but I thought it would be interesting to look at the favourite songs that people play at Moselele and why they like them. To start off, my guilty pleasure is Bat Out of Hell by Meatloaf. Not because it's a great song (epic might be more appropriate than great) but because it is a song that we worked really hard to get it to work. Before we were putting together Songbook 3 I spent a lot of time thinking about what would be the most ridiculous songs that we could try out on a ukulele.
I had a long list of rock ballads but in the back of my mind there was always Bat Out of Hell. It's the epitome of pompous rock and at nearly ten minutes long is just an unreasonable ask for a group of people on tiny guitars. I mentioned this to one of the people at Moselele and he just went away and worked it out, we then never saw him again. Thanks Paul, wherever you may be these days.
When we first sat down and had a go at it we just couldn't make it work. It was too close to the original and I think it's fair to say that everyone had a very different recollection of how it went. It actually ended up sitting in Songbook 3 for nearly a year largely ignored. That always bothered me and I knew that if we could ever sort it out so we could play it at a gig then it would be one of the greatest moments of my life.
We ended up getting a small group of people together and simplifying it a bit, but also properly practising outside of our Prince of Wales sessions. Eventually we got it to work, it was one of the greatest moments of my life.
I love playing this because it's got complicated parts that are actually quite easy once you see how they fit together. More importantly I love playing this because there's always a moment after the first verse where everyone comes together and channels Meatloaf (Meatloaf isn't dead).
You can listen to us having a go at it here. It's shambolic but it's fun. You can also download the chords and have a go yourself.
Have you got a favourite song that you love playing and want to tell people why?
Daz
Moselele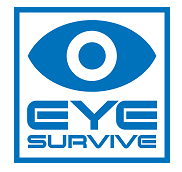 May 26, 2015 | Posted in Other | By Daz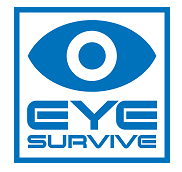 On Saturday (30th) it will be the second Eye Survive Spring Fair. This takes place at All Saints Church Kings Heath. We had great fun busking at this last year, on what was one of the hottest days ever. Unfortunately we're not able to get enough people together to play this year but it's entirely possible that could make it an even better day out.
Eye Survive is raising money for treatment for ocular melanoma, for both Iain and others that have this rare sort of cancer. That's a good cause.
Saturday's Fair promises everything from food to live music by way of stalls and even the chance to beat Iain at chess. You won't beat him, he's very good at it, but it's worth a go. It all starts at 10am, so go along and help raise some cash.
If you want to read more about Iain's story then there was something in B13 Magazine back in February. Nip over there and read it.
May 18, 2015 | Posted in Other | By Daz
This Saturday we're excited that we're going all the way up north to the Grand Northern Ukulele Festival. We really enjoyed it last  year and hope that any of you that have bought Moselele Bambookuleles will come and say hello, we'll even give you a free badge.
If, on the other hand, you've  always wanted to buy Moselele Ukulele then you're in luck. We're taking loads of them with us and we'll exchange them for hard  cash.
We've also popped a Soprano Uke in the raffle box. We have no idea how the raffle works but if it follows the universal law of raffles you buy a ticket and fate itself will decide if you get a free uke.
Anyway come and see us and look out for the free stuff.

January 14, 2015 | Posted in Other | By Daz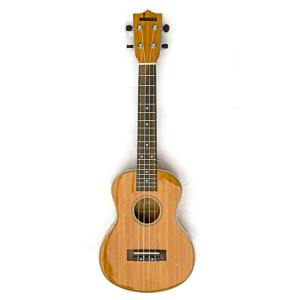 One of the things that just about everyone I meet says to me is "they play ukuleles in schools these days don't they?". To which I always reply, "apparently". Leaving aside that thrilling insight into my conversational skills it did get me thinking about the role of music in schools and how ukuleles can help. Having played musical instruments for most of my life I've probably become quite immune to the extra little benefits playing music gives you. Leaving aside the general accomplishment of learning a new skill there is also the very real social benefit of not only getting to meet new people but also getting to create something with people.
It's only  since been actively involved with our ukulele group that I've been able to sit and watch the pleasure people can get from achieving something they thought impossible. The ukulele adds, I think, two benefits to this. Learning to play an instrument but also letting people take part in communal singing without the fear of judgement.
These two benefits are clearly very transferable into schools. Though schools obviously know this because everyone I meet tells me that they play ukuleles in schools these days.
We'd like to get involved. We know that we have ukuleles that are very good to start learning with, we meet people every day that tell us this. We'd like to see how we can work with schools to not only give them access to our ukuleles but also to give them songs that their kids want to play. We have a fairly vast song list now and we've been trying to make it as contemporary as possible. We also have the skills to work out songs that we might not have.
So we're looking for a school or even schools that would be willing to invest in a box of our Soprano Ukuleles (10 per box) which we'd discount to £600 plus delivery. These would come with the gig bags as I think in a school environment they might get knocked about. This would normally retail for £750.
We also want to work with the individual school to put together a book of 10 songs that their kids want to play but also vary in difficulty, like a lesson.
This is just  an idea at the  moment so I'd be keen to talk to any schools that might be interested in seeing how we can make this work.
If you work in a school, or know someone that does, then let's have a chat daz.wright@moselele.co.uk.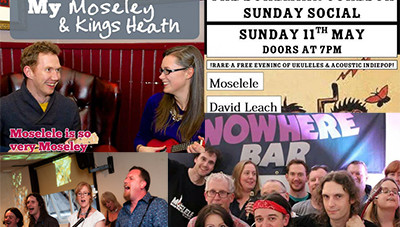 January 7, 2015 | Posted in Other | By Daz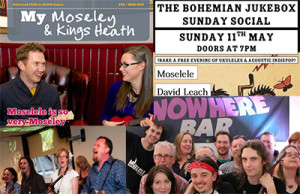 Do you remember 2014? It seems like only a week ago we were celebrating a year that almost exploded with opportunity. For us 2014 was a year we'll remember for a number of reasons. We got to move into a bigger room at the Prince of Wales, so for the first time in quite a while we could play and breathe at the same time.
We put out our 5th book of songs which includes countless songs that have become classics. We played a few weddings. Mainly weddings of Moselele members but that's good as it means they're not embarrassed to be seen with the rest of us in front of their families.
We went into a studio and recorded a song.
This wasn't something we were expecting to do but the chance to try and help Moseley Park and Pool with their lottery bid turned out to be the sort of incentive that we needed. Though getting Gurdan Thomas to write us a decent song helped quite a lot.
We got to the point where we have sold nearly 1000 Moselele Bambookuleles and got to visit the Grand Northern Ukulele Festival where we met loads of nice people. Even some people that have made the effort to travel to Birmingham to play with us.
We had tried to cut down on the number of gigs we did this year as 2013 had been a bit overwhelming. We got to play for some great people at Alfie Bird's, the Bohemian Jukebox, Oxjam Brum and the Nowhere Bar. We also held two sing-a-longs at the Prince of Wales. One as part of the Moseley Festival and our usual Christmas sing-a-long. Both of them turned out to be massive events with hundreds of people turning up and singing louder and better than we ever stood a chance of competing with.
One of the things that we learned last year is that doing so many gigs takes a lot out of people. Although we've always encouraged anyone that's come a long to Moselele to take part in our gigs we did come to a point where we were much too reliant on a few people who know the songs. So we've decided for 2015 that we're going to stop doing gigs and concentrate on our Thursday nights in the Prince. A big thanks to everyone that has booked us in the last few years.
We will continue to do our Summer and Christmas  sing-a-longs.
The next big thing we've got coming up is the release of our sixth book of songs. This book is going to outrageous with a notably inappropriate choice of songs.
If you got a ukulele for Christmas and can't think what to do with it, or if you're a proper musician that wants to join with some communal singing and strumming why not come and join us? We're always desperate for people that can sing. We meet in the Prince of Wales on the 1st and 3rd Thursday of each month. We're in the shed at the back (it's a big shed).
Thanks to everyone who has supported us in 2014, we hope to see you in 2015.